"Giacometti Without End" at Gagosian Gallery Hong Kong
By Lewis Manuel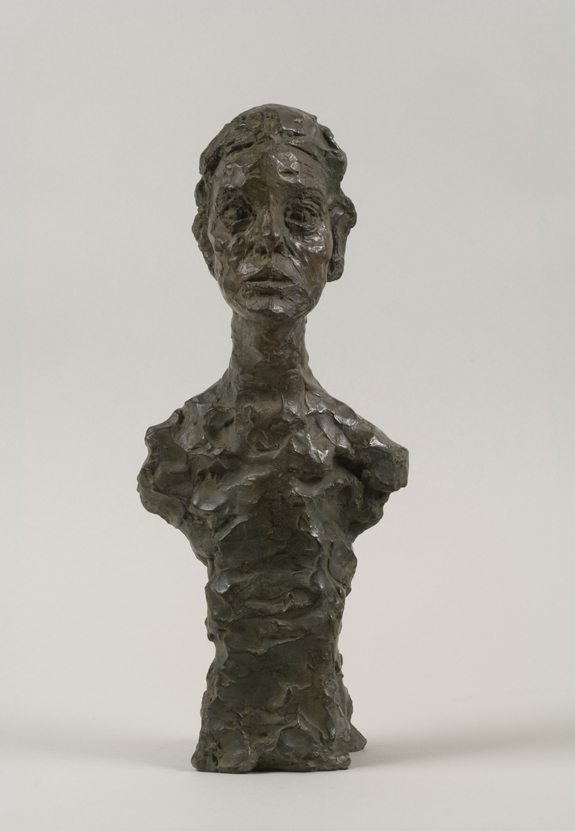 In 2000, the sculpture Grande Femme Debout I sold for $14.3 million. Grande Femme II was bought by the New York Gagosian Gallery for an even more staggering $27.4 million in 2008, and L'Homme qui marche I which became one of the most expensive sculptures ever auctioned off, sold for £65 million at Sotheby's in London. These incredible works of art were the creation of Swiss print maker, sculptor, and painter Alberto Giacometti. An awe inspiring artists whose unique artistic style has culminated into a number of exhibitions worldwide, including on at the Gagosian Gallery, Hong Kong.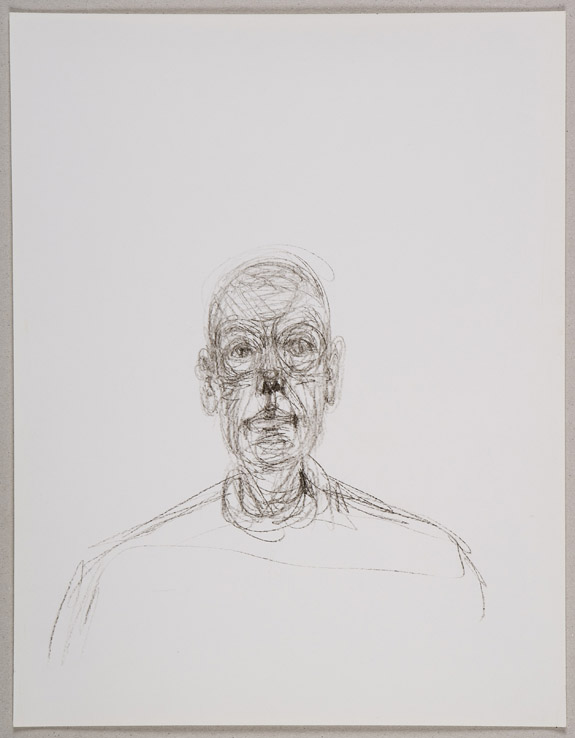 Born in Switzerland in 1901, Giacometti was the son of famous post-impressionist painter Giovanni Giacometti. It was while writing for the magazine, Le surréalisme au Service de la Révolution, that he began to establish himself as a leading surrealist sculpture. Inspired by his father's work, Alberto embarked on a long study of painting and sculpture, spending the late 30's concentrating on sculpting the human figure. He was temporarily displaced following the German seizure of France in 1941 and returned following its liberation in 1944. Around 1947, his incredibly unique style began to emerge with its emphasis on elongated and roughly worked sculptures. The emaciated forms which epitomize his style began to appear in exhibitions from Paris to New York.  He also became known as a unique painter and often painted his family.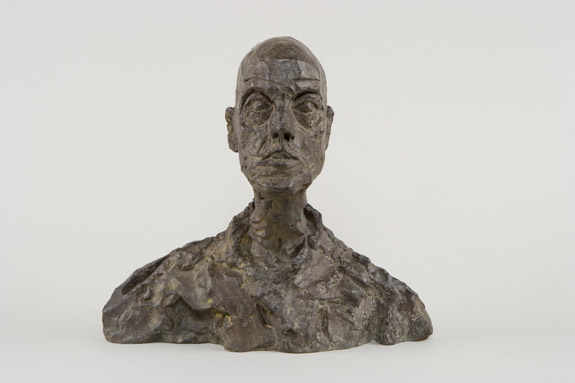 Regarding Giacometti's sculptural technique according to the Metropolitan Museum of Art: "The rough, eroded, heavily worked surfaces of Three Men Walking (II), 1949, typify his technique. Reduced, as they are, to their very core, these figures evoke lone trees in winter that have lost their foliage. Within this style, Giacometti would rarely deviate from the three themes that preoccupied him—the walking man; the standing, nude woman; and the bust—or all three, combined in various groupings."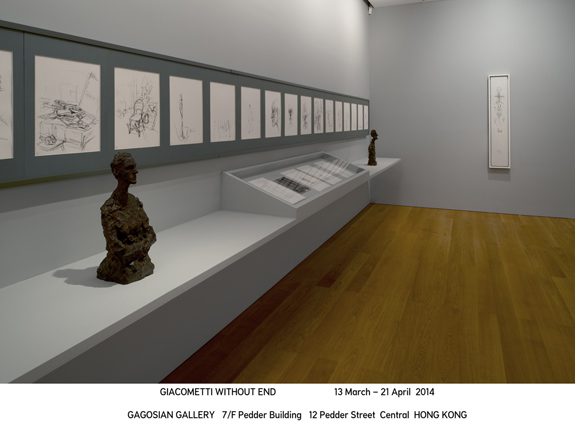 In 1962, Giacometti won the grand prize for sculpture at the Venice Biennale, and the prize brought him to worldwide fame. Three Men Walking I, a rough, heavily worked sculpture which came to epitomize his style, was even chosen to take pride on Swiss bank notes such was his fame. In 1965, despite his failing health, he travelled to New York to attend an exhibition of his works in the Museum of Modern Art before dying in 1966 of heart disease and chronic bronchitis in Chur, Switzerland.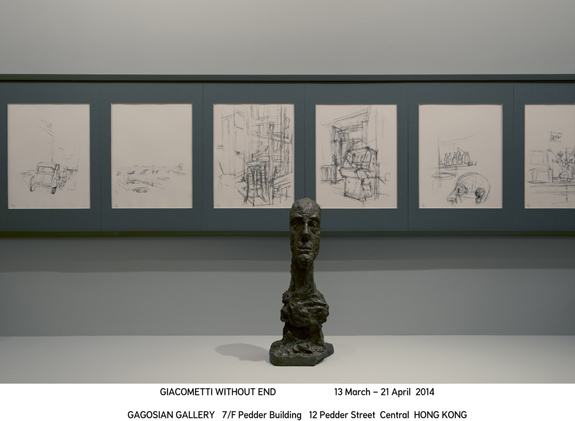 "Giacometti Without End" is a rare insight in to the mind of one of the world's most peculiar artists. A showcase of drawings and rare lithographs: some of which are revealed for the first time. Sculptures include Diego (tete au col roule), 1954, and Annette Assise (petite), 1956. There are more than 200 works by the artist which makes it one of the largest Giacometti exhibitions in history. Also on show are original manuscripts and a few select portraits by French photographer Henry Carter-Bresson, Elie Lotar, and Jack Nisberg, who documented Giacometti during the undertaking of his most famous book project - Paris le San (Paris without End) - for almost 6 years.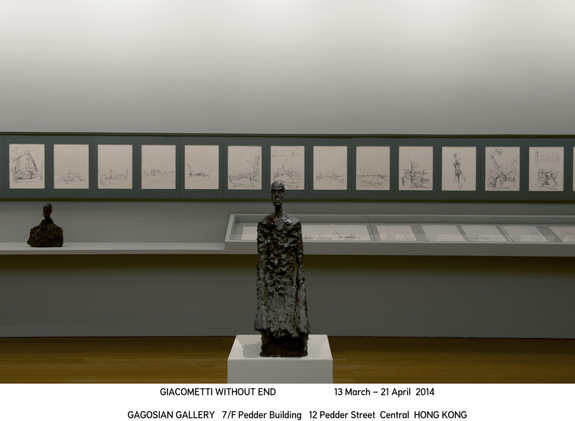 Giacometti loved Chinese art which makes Hong Kong the perfect location for exhibiting his most treasured works; however, his love for the city of Paris cannot be ignored. He celebrated this love with a collection of 130 lithographs of the city between 1930 and 1966, all of which are on show at the Gagosian exhibition.
For more information, see http://www.gagosian.com/exhibitions/giacometti--march-13-2014