Macau's Dim Sum
If you travel to Macau be sure to sample jerk pork, a pork burger, and the wide variety of dim sum – just a few examples of the phenomenal food available. Below are some recommendations of Macau's most mouth-watering dim sum dishes: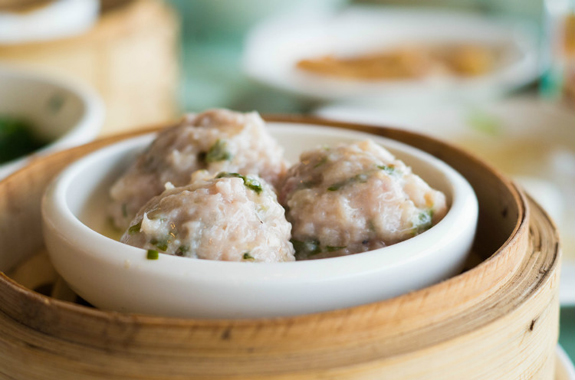 蒸鱼丸 (Zheng yu wan): Steamed dace and minced pork meatball in Chinese white wine, mixed with spring onion and a hint of wasabi. The key to zheng yu wan is its texture: the steamed chopped pork fat leaving the meatball deliciously chewy, without being oily or greasy.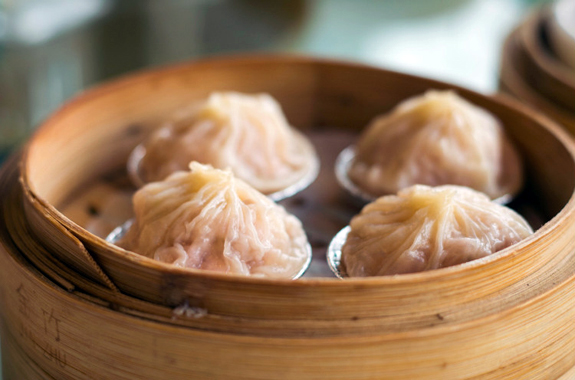 上海小笼包 (Shanghai xiao long bao): Shanghai-style steamed, soup-filled buns. These delicate buns require patience and careful chopstick maneuvering. People new to xiao long bao often pierce the buns or try to eat them whole, causing hot soup to burst and burn their mouths. To best enjoy these, take a small bite and allow the soup to pour slowly into your mouth.
港式虾饺(Gang shi xia jiao): The combination of thin, soft wheat starch and rice flour shell with a whole, succulent prawn is what makes this Hong Kong dish a must-have in Macau.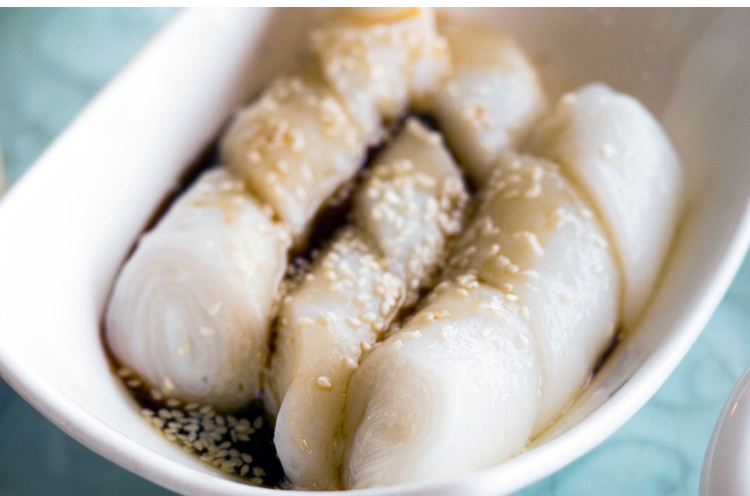 素肠粉 Su chang fen): Sometimes the simplest meals are the most flavorsome, as su chang fen demonstrates. This South Chinese vegetarian dish is made of steamed wheat starch and rice flour pastry, topped with sesame and soy sauce, and served with a small plate of sesame seeds.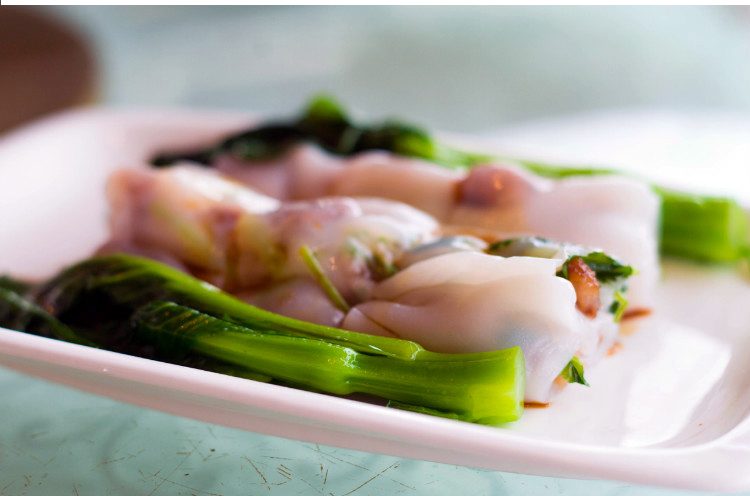 叉烧肠粉(Char siu chang fen): In this luxurious version of the classic su chang fen, wheat starch pastry wraps char siu meat, chopped shrimp and green vegetables, to be dipped in fragrant soy sauce. Fillings limited only by the chef's imagination, as well as char siu these pastries often contain pork, fried bread, mixed vegetables, and much more.