GORDON AFFLECK, DESIGN PARTNER AT 10 DESIGN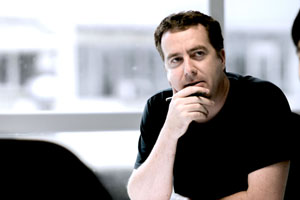 For the past 20 years, architect Gordon Affleck has worked leading international design teams in Asia, the Middle East, U.K. and the U.S. A firm believer in collaboration, Affleck employs sustainability as one of the core principles in his design. In order to understand the unique restraints at each site, he believes analyzing and comprehending the environmental, physical and social context are key. There is great diversity amongst the projects he has worked on. Some of them include: the Infinity Loop Bridge, Huawei R+D Headquarters in Nanjing and the Summer International Retail Centre. He has also worked on the high rise, Shizimen Tower in Zhuhai, not to mention the Beijing Olympic Games Multi-purpose Arena, now known as China National Convention Centre. In the past he has worked as International Design Principle RMJM as well as well as Project Manager at Cooper Cromar. Educated at Strathclyde University and now a design partner at 10 Design for almost four years, Affleck sits down with the Hong Kong Journal to discuss the state of architecture in China and overseas. Working for a firm with experience having worked in three continents, with designers from over 23 countries, Affleck discusses the challenges of being an international designer.
HKJ: How did you first get interested in architecture?
AFFLECK: I think I always had enjoyed drawing as a child but gradually found more of an interest in working in three dimensions as it was more challenging. I felt that when designing buildings you were actually making something that was truly useful. This seemed to give me a stronger sense of purpose than pure art.
HKJ: Tell us about your office and what projects you are working on now.
AFFLECK: We are an international office with some 23 nationalities working in our studios. The studio was set up in 2010 with a group of friends and colleagues with both design and management strengths. We have worked together in most cases for 10 years and wanted to set something up that was intimate but also involved landscape architects, visualizers and sustainability specialists as we felt these skills all play an integral part in how we work. Our projects are of varying scales, designing from 90 Hectare Islands through to smaller structures like the award winning Infinity Loop Bridge. In Asia we are working on a lot of complex mixed use developments and also civic work including a Convention Centre in Pingtan and two Cultural Centres in Zhuhai. In the Middle East we are working on several waterfront and boutique hospitality/residential projects like the Seventh Heaven and Ashjar developments in Dubai. We have also been able to get involved in more off the wall projects and are currently looking at a base jumping tower that includes a Mount Everest climbing simulator at its summit and a tornado proof house.
HKJ: What countries do you work in?
AFFLECK: In the last four years a lot of our work has been in China but we also have had projects in Malaysia, India, the UAE, Turkey, Azerbeijan, Switzerland and the UK. We are now looking more seriously at projects in Europe as we expand our studio in Edinburgh. It is quite unusual I think for an architect studio to start in Asia and work westwards.
HKJ: Who is your favorite architect of all time?
AFFLECK: That's really quite a difficult question. I tend to admire individual projects perhaps more than have favorite architects. Although when I first started I was in awe of the likes of Mies, Le Corbusier and Charles Eames. I really admired those who came to the forefront when architects were seen as more than master builders and designers, designing everything from cities down to cups and saucers. I think it's quite astounding that Eames's furniture designs are still regarded as highly innovative and sought after design classics.
HKJ: Do you have any mentors you look up to?
AFFLECK: There has been a wide range of people I have learned from over the years. I think my partners and I have grown, developed and learned from each other through both challenging projects and circumstances that we have faced over the years. However I think in terms of pure architecture, I always think the most valuable lesson of my whole education was being taken through the sketch book of one of my tutors, David Page, one of Scotland's most respected architects. He pulled out a sketch book and talked me through a house he was designing around a clients' favorite clock. I was quite an intuitive designer but his sketch book showed a process where every element and space within the house was interconnected in some way, even down to the door handles, and the story was all told in the sketches. Everything in that sketch book had a place and reason; to me it pointed out the importance and poetry of process.
HKJ: How would you describe the difference between Chinese and western architecture?
AFFLECK: It's a slightly over simplistic question as it generalizes a lot of what is produced in both regions. In saying that Western architecture is perhaps a little more process-driven while Chinese architecture can be a little more romantic in quest, to link form with a conceptual idea. Both these approaches can have drawbacks; I think there is a balance to be struck between both.
HKJ: Do you feel architects in China should do more work overseas?
AFFLECK: Absolutely, there are some very exciting architects working there, from the poetic like Wang Shu to the sculptural like MAD; both of them I believe are looking at work abroad already. When Wang Shu won the Pritzker Prize it opened a lot of people's eyes to the quality of work being produced in China. There are some truly beautiful smaller scale projects that are often overlooked by the press in lieu of the larger "iconic" pieces.
HKJ: What are the biggest challenges you face as an international architect?
AFFLECK: I think it is important that our studio works internationally to keep learning, looking at things afresh, drawing upon our experiences from the different cultural and environmental contexts we work. Travel and geographical barriers were an issue in the past; however with modern communication these are much less of an issue. I think the time we are given to work within is probably the biggest challenge, design programs get shorter and shorter, however this is perhaps a contemporary issue for all designers.
HKJ: What has been your proudest achievement?
AFFLECK: I think being in a position to set up a studio with a team of people I want to work with and to be able to work; to watch it grow over the last few years has been very rewarding. We have been able to get involved in some great projects and bring in some great young talent into our team for such a new office and I look forward to seeing how we move forward in the coming years.
HKJ: What is your goal for the future?
AFFLECK: I would like to move towards "making" not simply designing. I still draw, but would love to get back to working with my hands. I have a dream to set up a wood and steel workshop but never seem to have the time or be in one place long enough to get it going. Hopefully in the next couple of years I can start realizing this. I think it could bring something new to my day job of designing buildings.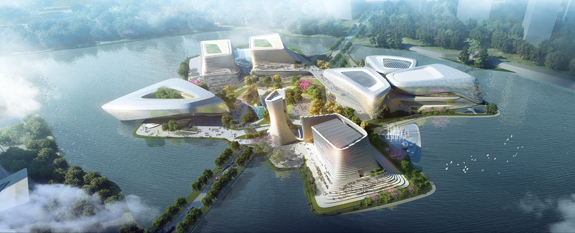 Zhuhai Jinwan Aviation Civic Cultural Center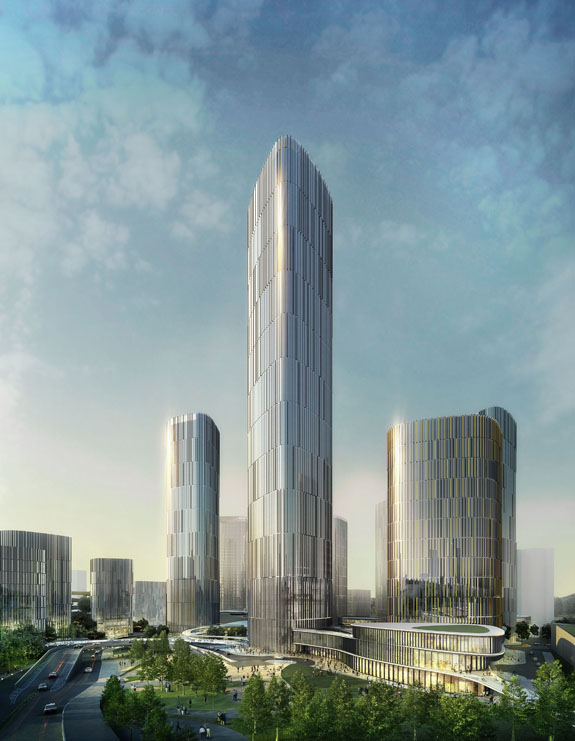 Danzishi Central Business District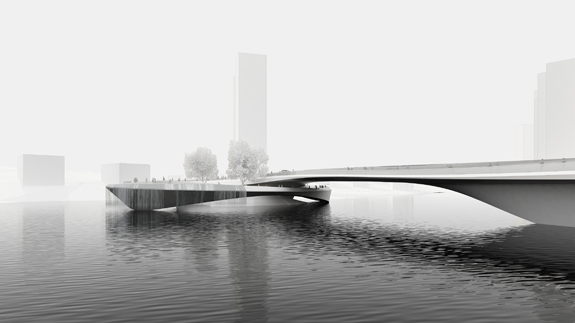 Chengdu Island Bridge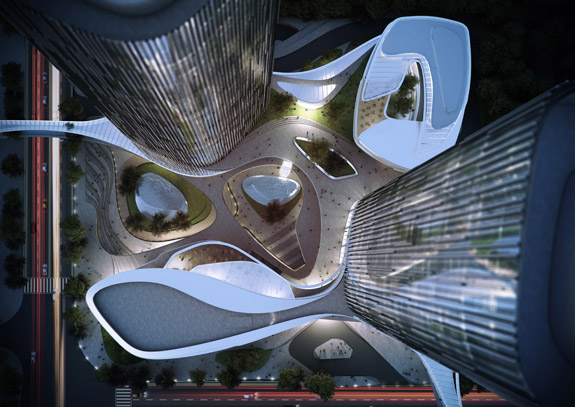 Chongqing Sinosteel Building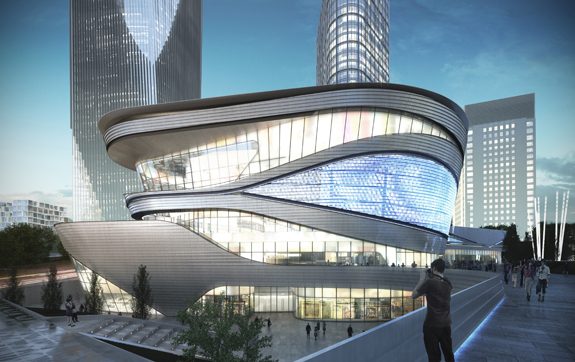 Chongqing Zhongxun Times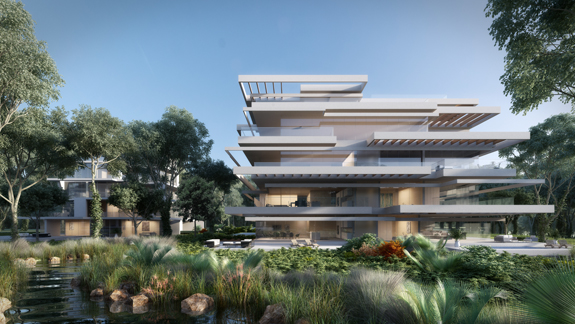 Dubai Ashjar at Al Barari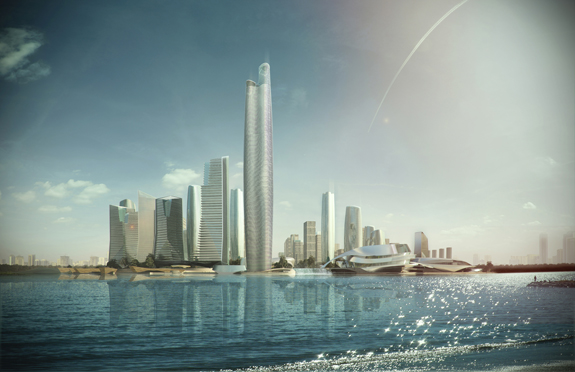 Pingtang China-Taiwan Cross Strait Forum and Central Business District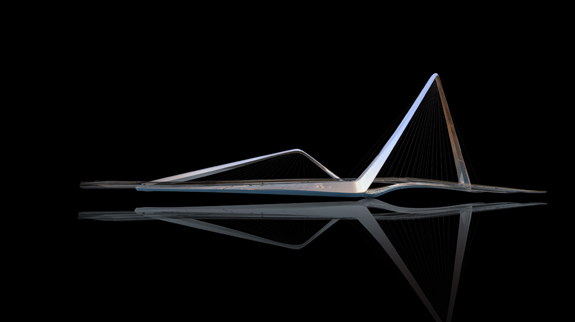 Zhuhai Shizimen Bridge Infinity Loop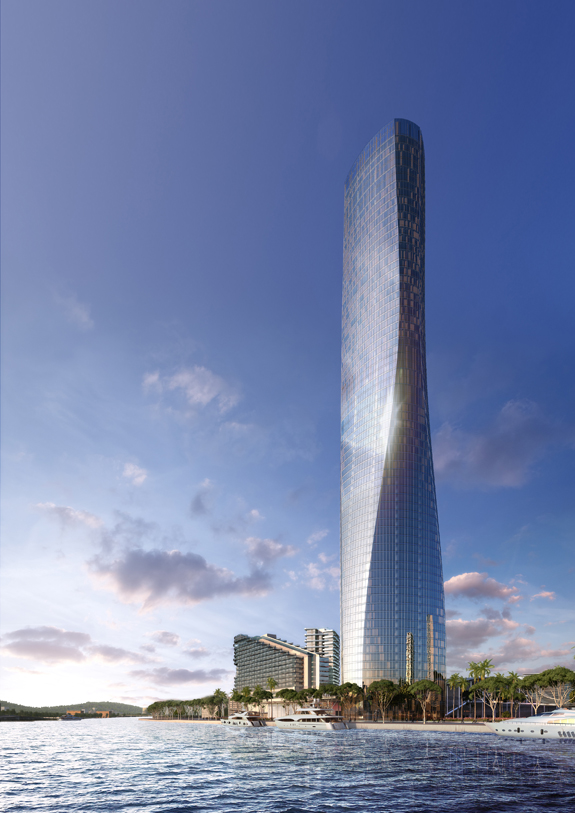 Zhuhai Shizimen Super High Rise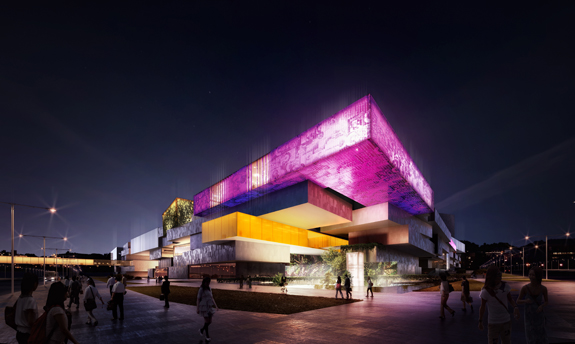 Zhuhai Summer International